Today I've done the first bit of work on the actually SeeStar camera. I've soldered breakout pins onto the Arduino Pro Mini, so that I can program it and connect it to the SeeStar Arduino Shield. I've only done soldering a couple of times before, so to learn the basics I followed this How to solder - Through-hole Soldering tutorial from SparkFun.
I had a "learn to solder" kit I bought years ago laying in my box of electronics, so I used that for practice. SparkFun has a whole series of these kits that teach you soldering by building simple electronics and toys. The kit I built used a microphone to blink four LEDs when ever sound was detected. I was quite pleased when it worked when I connected the battery.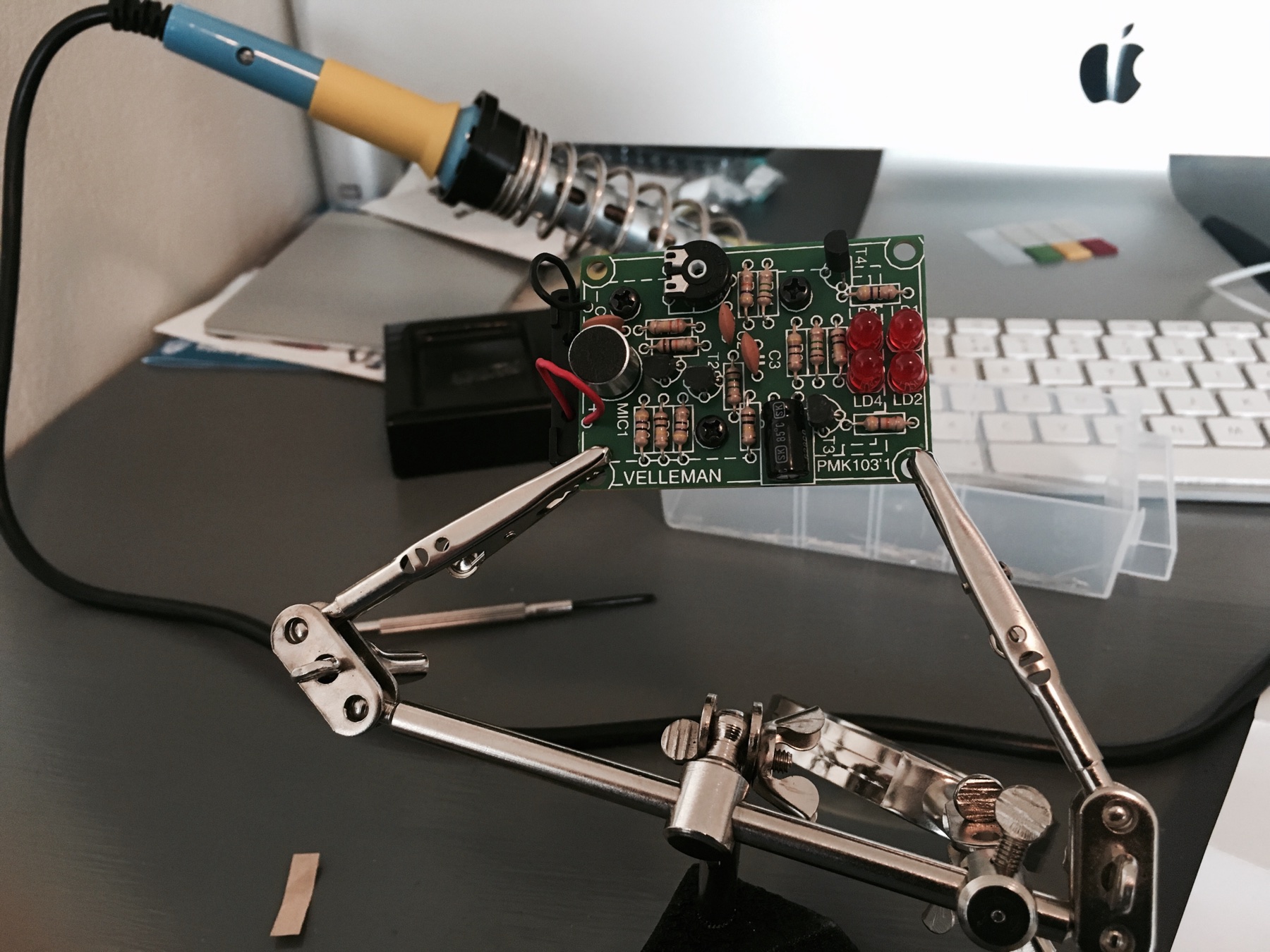 Complete sound-to-LED kit
After building some confidence on the sound to LED kit I soldered the breakout pins onto the Arduino Pro Mini. SparkFun has a tutorial on Using the Arduino Pro Mini 3.3V which provides some good information on the Arduino Pro Mini and how to program it. To power and program it I use the FTDI Cable from SparkFun.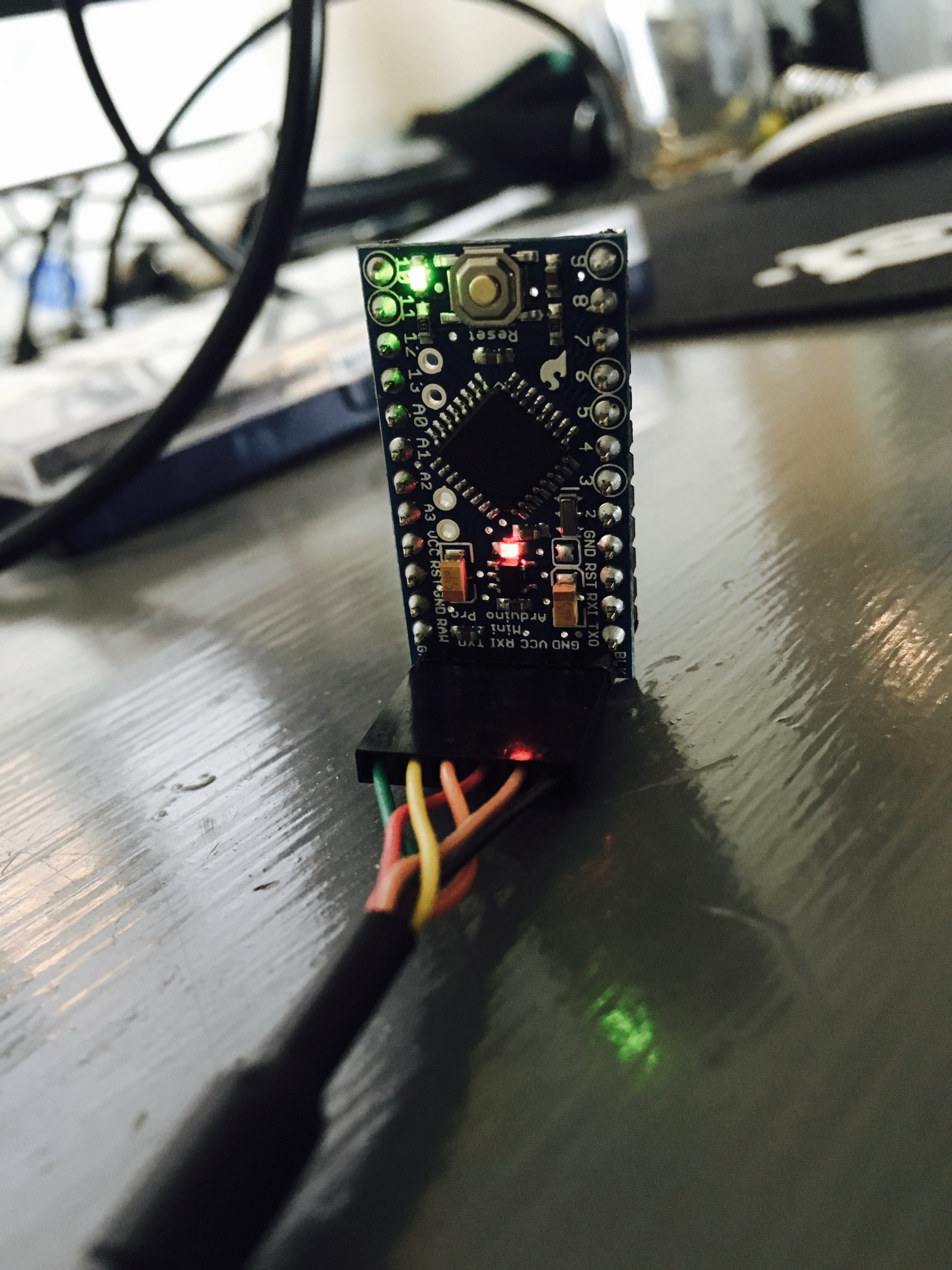 Arduino Pro Mini running blinking LED example
Once I had verified the Arduino Pro Mini was working correctly I tried to hook it up to the SeeStar Arduino Shield. The SeeStar documentation describes the procedures to power and test the shield. I used an old 12 Vdc adaptor I had laying around for power. Once the Arduino Pro Mini was connected to the shield it powered up and the blinking LED sketch was running.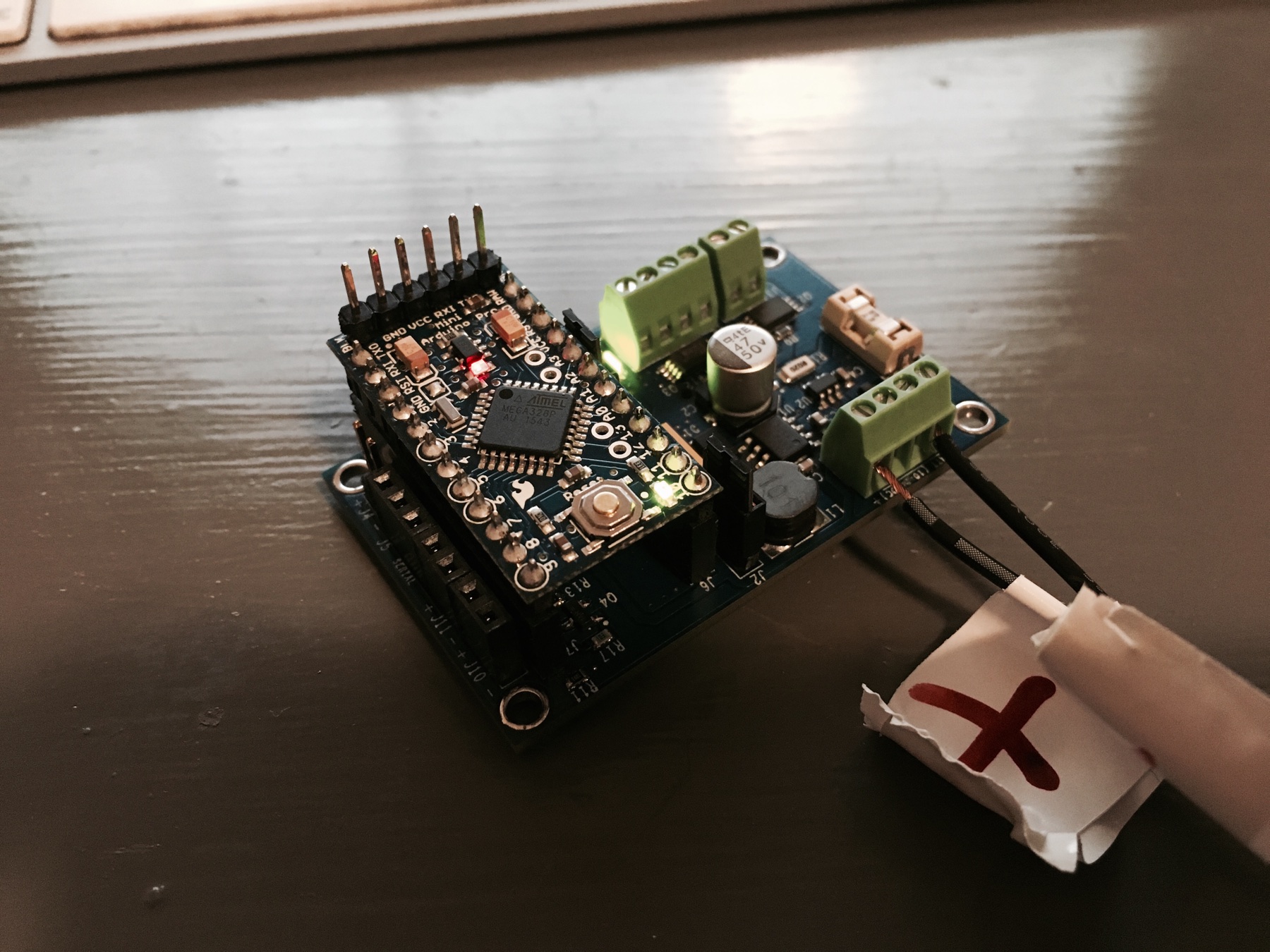 Arduino Pro Mini connected to SeeStar Arduino Shield
That concludes a productive day, both in terms of learning new skills and making actuall progress on the SeeStar camera. Next task is to program the Arduino Pro Mini with the actual SeeStar code and have the Arduino Shield connect to the GoPro Hero 3 to turn it on/off at set intervals.